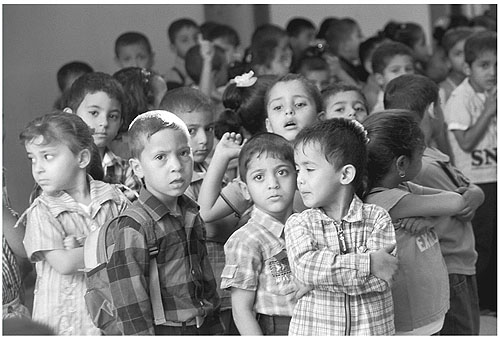 Report from 17th civile mission organised by Collectif Urgence Palestine
who visited Gaza Strip in october 2005.
Photos: © Nicolas Bezençon
"I can't find words to describe what we have seen, I am ashamed to belong to a world which allows, supports by its inaction such sufferings, such destructions and the closure of an entire people. It is time to react, to demand from our governments to implement all necessary measures to prevent that the bantustanization of Gaza serves as alibi to Israel to continue its unilateral policy of occupation of West Bank (mainly Jordan Valley and Jerusalem). It is our duty to strengthen mobilization and change the internatinal imbalance. History proved that it is possible."
| | |
| --- | --- |
| | >> read the report (in french): |